Welcome to BEable-GPS!
This database is a guidance for the potential editable pathegonic point mutations by CRISPR base editors (BEs). It judges whether the pathogenic mutations collected from NCBI ClinVar database have the potential to be editable by BEs, which is of great importance if these point mutations could be corrected by BEs to cure the diseases or created by BEs to make a disease model.
Statistics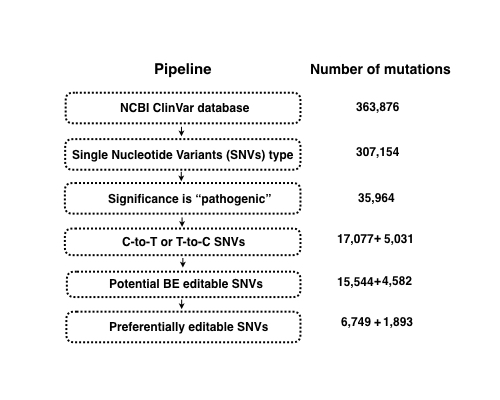 News
23/10/19 The paper of BEable-GPS was published in Genome Biology.
30/8/19 The revised version was tested.
22/11/18 BEable-GPS website was tested.
8/10/18 The search function of BEable-GPS website was completed.